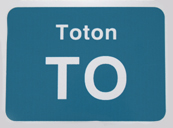 Toton-Rail.co.uk
Railway Photography by Paul Robertson
Welcome to this website which I have created to illustrate some of my 20000+ colour slide & digital collection, depicting images taken between the early 1990's and the present day. I may also add some of my print collection in due course from the 1980's. I also collect slides taken "before my time" and some of these will be added to the "PR Collection" section of the website - I hold copyright for these images and they can be provided for commercial/editorial purposes on request.

I decided to create this site after running a fotopic site for some time, which was convenient and easy to use, but I just wanted more control and to put my own 'stamp' on the site, rather than stick with fotopic or similar now FP has disappeared. I do have a FlickR site though, as this does provide ease in which to upload images and I do like the ability to be able to leave comments and feedback.
I live near Toton yards and have been regularly taking photographs of the changing scene in the area since the early 1990's, hence the choice of site name. There is a page dedicated to the Toton Yard area, which gives a flavour of the layout of the Toton complex and a variety of photographs to show the changing scene in the area in the last 20 years or so. There is also a separate page detailing the workings to, from and at Chaddesden Yard in Derby which provided a wealth of traffic and variety in motive power until the spoil trains operated by EWS ceased a few years ago. These workings were a mainstay of 'heritage' power to and from the area and as such created a lot of interest with photographers.

The rest of the website is laid out with pictorial sections grouped by classes. I hope you enjoy viewing the photographs on this site, all images published are the copyright of Paul Robertson unless stated otherwise. The pictures may not be used or published for commercial/editorial purposes without permission. Legal action may be taken in respect of any breach of copyright law. I do not mind the images being used for personal use, but if I find any of them reproduced on another website without appropriate credit, or being purported to be someone else's photo, then I will follow this up with appropriate legal action. As a well known national company will testify, I am not just saying this, it really will happen..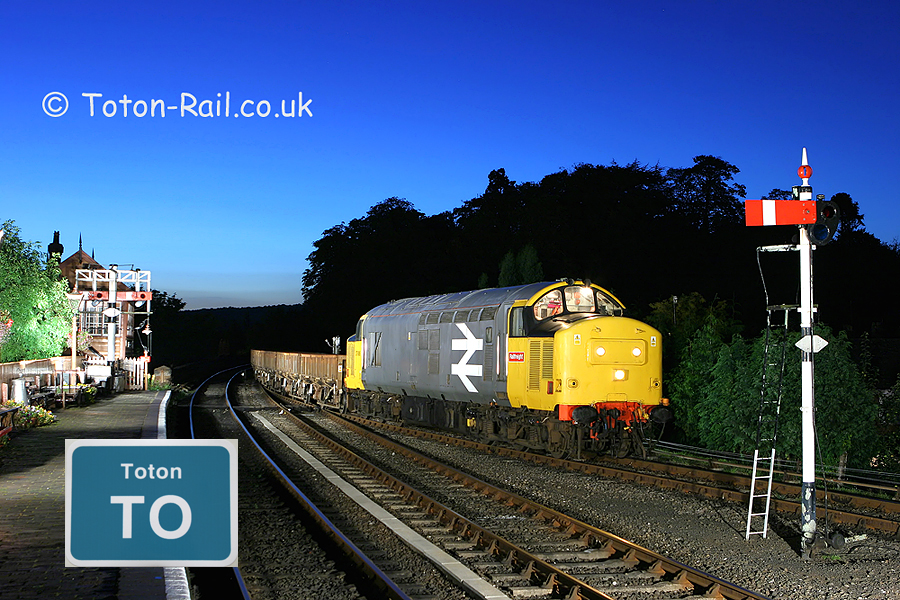 I have been photographing railways since the early eighties during my spotting days on print film, and changing to colour slides and making a concerted effort to improve my photography in the early nineties. My first cameras were of the 126 & 110 varieties, later being given a basic manual 35mm SLR by a friend which got me further interested in photography. A subsequent birthday gift being a Praktika MTL5B, followed by an Olympus OM10.

My first autofocus SLR was a Canon EOS 750 (for all of 1 day, which is all it took to realise it was usesless), I very quickly upgraded to a EOS 1000fn which I used for a number of years and it provided good service through the 1990's. I later went on to use EOS 1 & EOS 3 film cameras which were excellent, before first dabbling in the world of digital photography when I bought an EOS 20D from a friend in 2006. At first I still continued to use the film cameras, but slowly this dropped off and I was only using film during photo charters. Eventually I decided to drop using film all together and I'm now totally digital.

I currently use a Canon EOS 5D mk11 with a Canon 50mm f1.4 standard lens, 24-70L & 70-200L lenses. I also still own my Canon EOS 3 film camera but this gets very little use these days and hasn't been out of its box in anger since about 2008.

I started my railway career as a YTS trainee at Leicester in the late eighties, and currently work within the rail industry in the Midlands. Family life and the loss of many of the 'classic' traction types has waned my interest in recent years but I'll still pop out for something local if the sun happens to shine.. Yes, I'm a fair weather photographer as most of the photographs published on this website suggest, but I wasn't always like that and would happily go out for a days photography on cloudy dull weather days. The results are obviously nowhere near as good as sunny pics in my opinion, but everyone has their own opinions and views.

The 35mm colour slides are scanned in using an Epson 4490 flatbed scanner, and tweaked with photoshop elements3 or CS3 and Neat image. Neat Image is highly recommended for removing noise from 35mm scans: http://www.neatimage.com

In creating this website I must thank the assistance of Andy Williams with my crash course in learning HTML, without his advice the journey would have been far more difficult, if not impossible. You can view Andy's excellent website here: http://www.bescot.plus.com


Please note that I am in no way connected to or work at Toton depot and I cannot arrange for visits or provide contact details for any persons wishing to make a visit to take photographs or other activities. The location is operated by DB Schenker and any inquiries should be directed to them.

The pictures on this website may not be used or published for commercial/editorial purposes without permission. Legal action WILL be taken in respect of any breach of copyright law.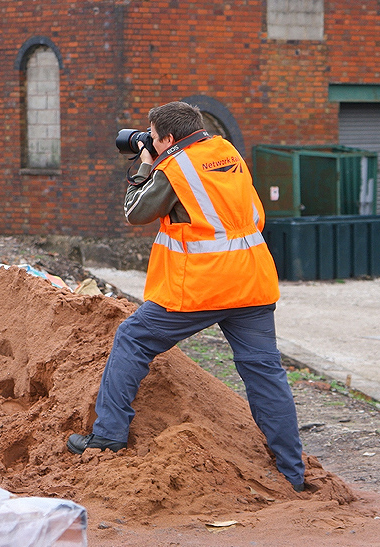 P.Robertson February 2012