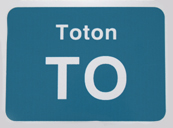 Toton-Rail.co.uk
Railway Photography by Paul Robertson
http://www.wnxx.com/ WNXX End of the Line, upto date info on the British loco fleet
http://www.c37lg.co.uk/ The Class 37 Locomotive Group
http://homepage.ntlworld.com/jason.cross3/index.htm The EMRPS home page
http://www.trainspots.co.uk/ The Trainspots website for help finding photographic locations etc
http://tracksrevisited.smugmug.com/ Tracks Revisited-Bob Lumley's excellent site with some absolutely mega shots,
http://anthonyhicks.smugmug.com/ Railway Photography by Anthony Hicks
http://www.bescot.plus.com/index.htm Andy Williams Railway Photos-An excellent collection of photographs ranging from the 80s through to the present day
http://petertandy.co.uk/ Railway Photography by Peter Tandy
http://www.phantasrail.com/ The Phantasrail Galleries-Great website with Pics by Les Pitcher and guests

http://www.foto-rail.com/ Very smart website & pics by Kevin Smith and guests
http://www.railgallery.co.uk/index.htm Matt Clarke's excellent photo site
http://www.15c.co.uk/ Jason Cross's excellent photo site for trains, buses, trams & more..

http://www.rail37.com/ Ian Bowland's site illustrating the Crewe area
http://www.hondawanderer.com/ Martin Loader's photography site-An excellent site with a good mix of the old & up to date shots

http://www.mikemccormac.com/ Mike's site has some wonderfully artistic, different viewpoints to be admired. And I fully recommend reading the story of Mike's visit to China in early 2008. Mike sadly passed away early in 2014, his photos are a fitting tribute to his talents.

http://catcliffedemon.smugmug.com/ James Skoyles' smugmug site

http://ronwestwater.smugmug.com/ Ron's excellent site on Smugmug
http://www.flickr.com/photos/37923727@N04/ A selection of my photos on Flikr
http://www.flickr.com/photos/72996689@N02/ Mark Slater's ace scans, get ya 40s in...
http://www.flickr.com/photos/63513902@N05/ Some of Ian Holmes' excellent collection now finally online
http://www.flickr.com/photos/63738776@N05/with/6990561458/ Phil Chilton's excellent pics
http://www.flickr.com/photos/barkingbill/sets/72157603696416788/ Barking Bill's Flikr diesel photos -
http://www.flickr.com/photos/neil_harvey_railway_photos/ Neil Harvey Flikr-Neil's excellent site on Flikr with loads of great pics from the 80's
http://www.flickr.com/photos/davidhayes/ David Hayes excellent shots, including some great old East Mids pics
http://jww.smugmug.com/ Jimmy Wilson's top shots
http://www.theironroad.net/ Scott Borthwick's excellent pics
http://www.flickr.com/photos/roberthay47524/ Rob Hay's Flickr site
http://www.flickr.com/photos/60776612@N02/ Terry Eyre's Flickr site
http://tonybuckton.smugmug.com/ Tony Buckton's Smugmug site
http://www.flickr.com/photos/16367443@N04/ Jason Rogers' pics
http://www.warwickshirerailways.com/ An excellent delve into the past, with steam, diesel and infrastructure to recall
http://table158photography.weebly.com/ Mark Jamieson's excellent gallery
http://www.notchfourphotography.co.uk/index.html Gordon White's site with plenty of excellent locations for inspiration